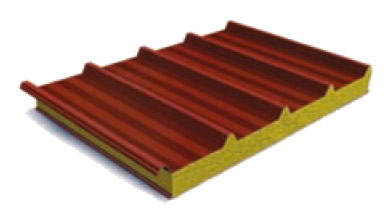 E - endurance is the prerogative of a building to not release flames, hot gases or vapours from the exposed side to the unexposed side;
I - The insulation is the attitude of a constructive element to reduce, within certain limits, the heat transmission.
The value of fire resistance REI is expressed in units of measurement "time" (minutes) and represents the time limit after that component is able to maintain and ensure its resistance, endurance and insulation.
The fire resistance is defined as:
"... the attitude of a constructive element - component or structure - to preserve, according to predetermined plane, and to obtain for a certain period of time, endurance (symbol E) and thermal insulation (symbol I)".
Request Information
Resistenza al fuoco certificata
Thickness 50 mm:
Thickness 80 mm:
Thickness 100 mm:
Size
Width: 1000 mm
Lenght on request
Insulation
Strati di listelli di lana minerale biosolubile sfalsati in senso longitudinale.
Density 100 kg/m3
Thermic coefficient I: 0,038 W/m°K
Supports
Prepainted galvanized steel
Special colors on request.
Upper Side

White grey
(RAL 9002)

Siena red (RAL 3009)

Dark brown (RAL 8017)
Lower side

Dogate white grey
(RAL 9002)

Smooth white grey
(RAL 9002)

Embossed white
(RAL 9010)
Microribbed (Silver)